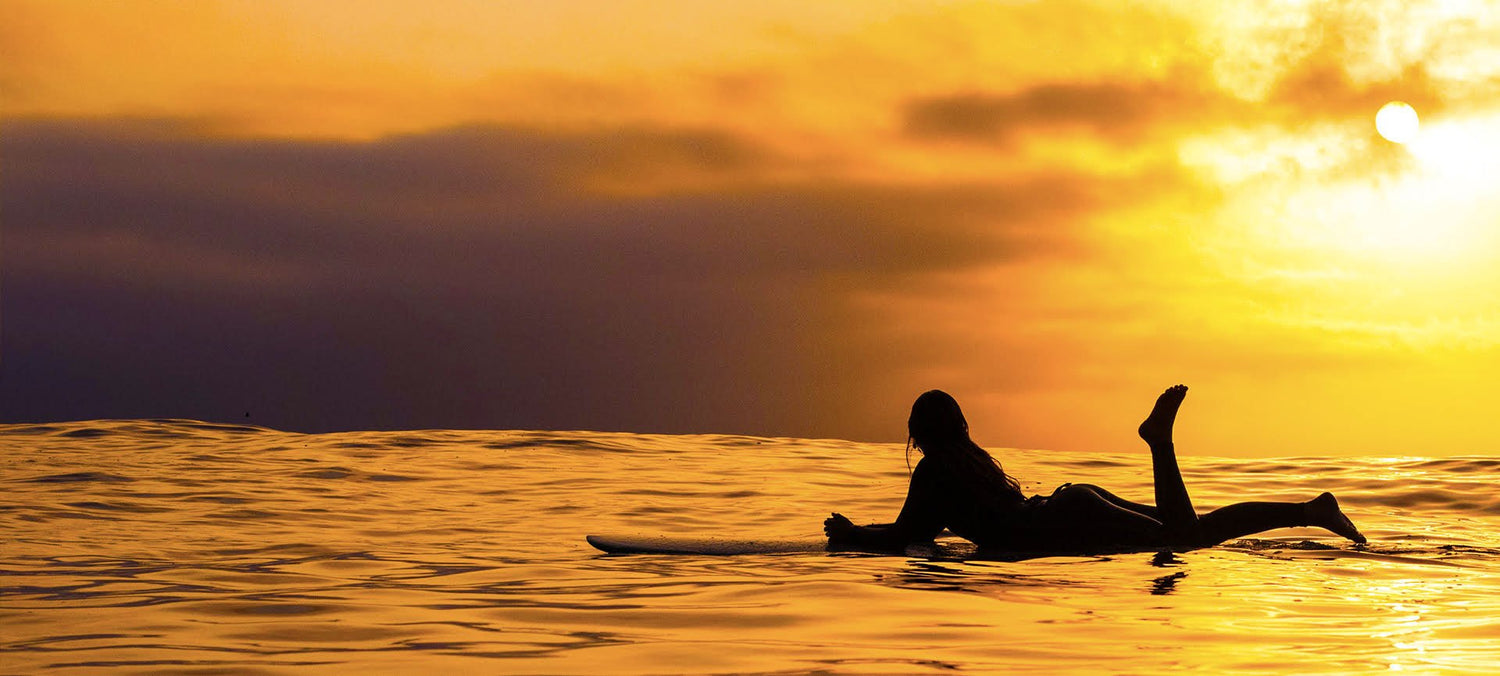 The Golden Breed Story
Golden Breed is now a fully owned Australian company. In the beginning … Golden Breed was founded on the sun drenched beaches of California. As the late afternoon sun set into the Pacific Ocean, the golden hues of light illuminated the tanned young boardriders into golden creatures … they became known as The Golden Breed! During the late 1960's, Californian surf and beach culture was taking off fast and the Golden Breed brand with it . Golden Breed went on to become a major influencer in the global Surf, Skate and Motocross scenes.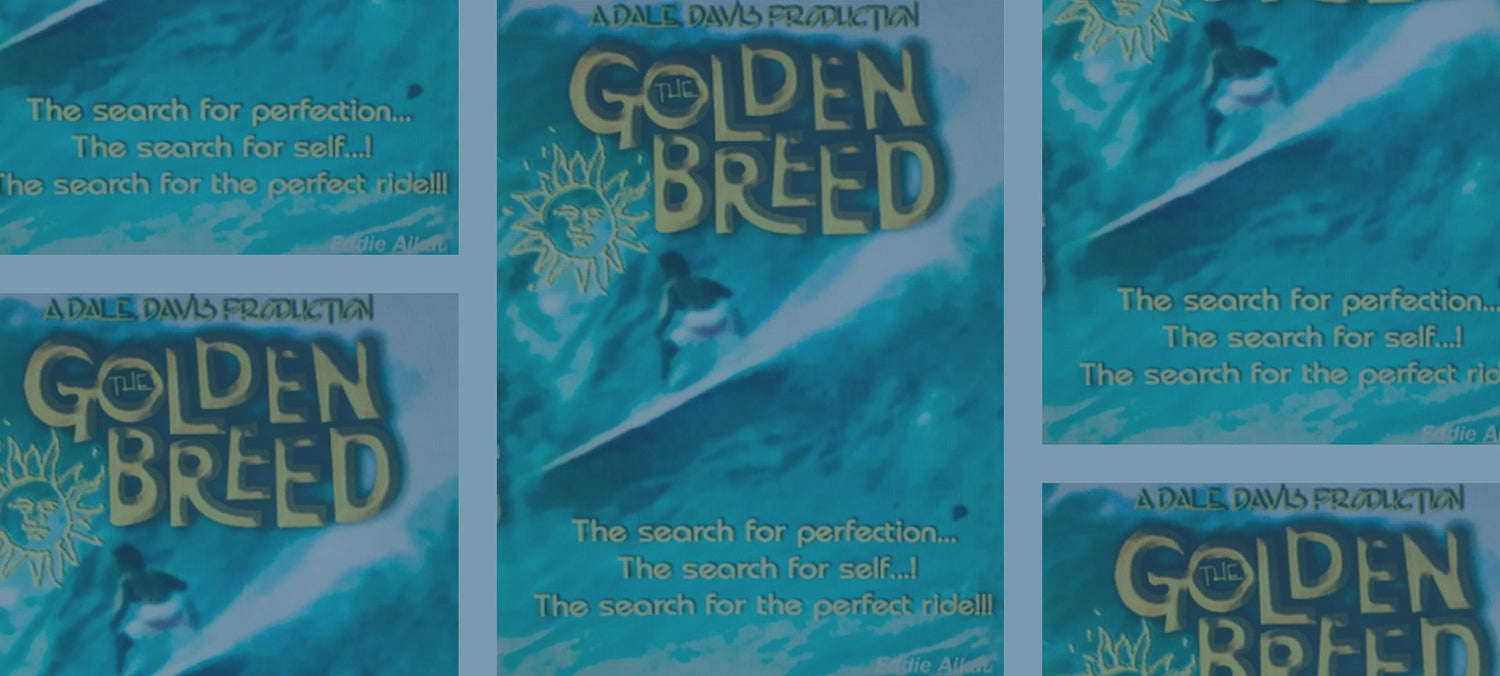 1960's
American surf entrepreneur Francis "Duke" Boyd first used the Golden Breed name together with the iconic male/female symbol in a 1967 US surfing competition. USA textile company RANCHO Corporation Inc. loved the name and registered the trademark kickstarting Golden Breed apparel.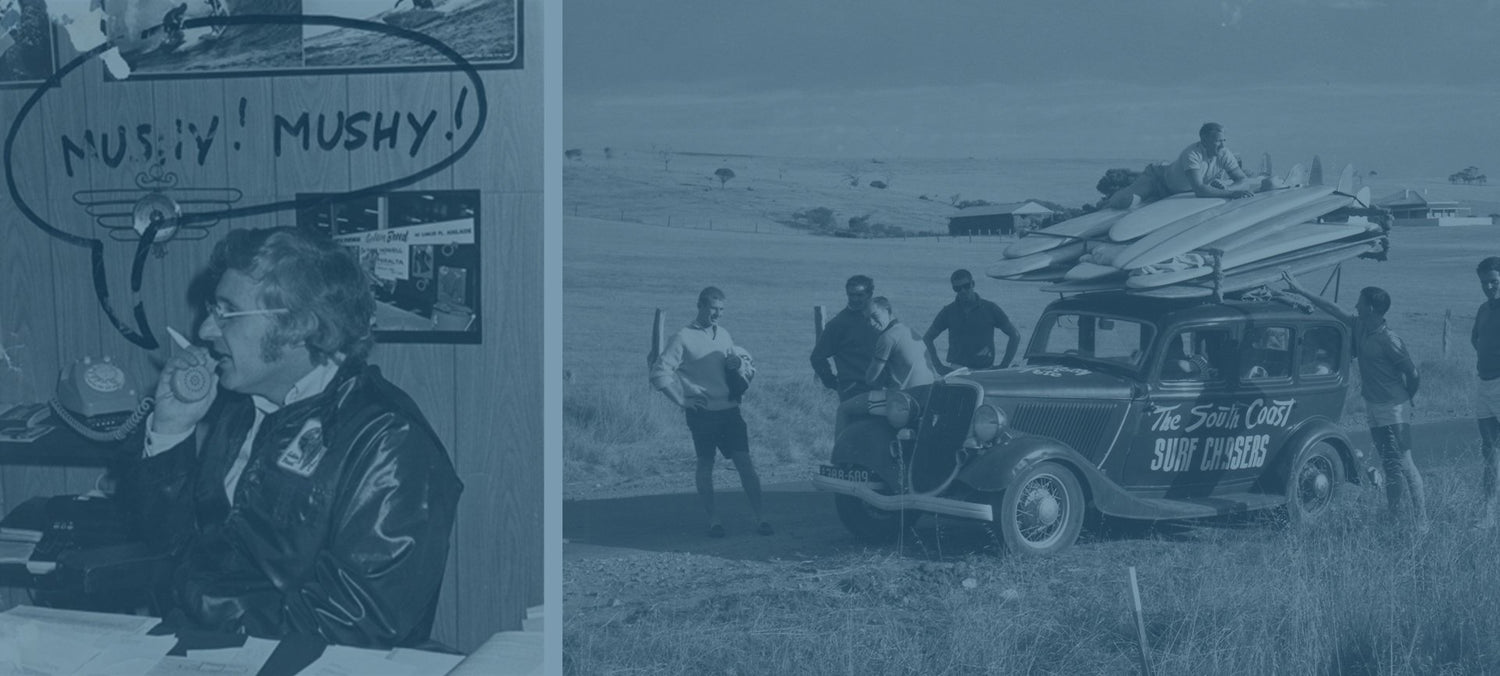 1969
John Arnold, a South Australian and Australia's leading surf entrepreneur, came across the Golden Breed Brand on his travels and licensed the trademark for Australia. He then set up his iconic surf shop at 142 Gawler Place, Adelaide stocking all the latest Golden Breed gear. Wayne Lynch, another iconic surfer, spent plenty of time at Gawler Place shaping surfboards alongside John Arnold.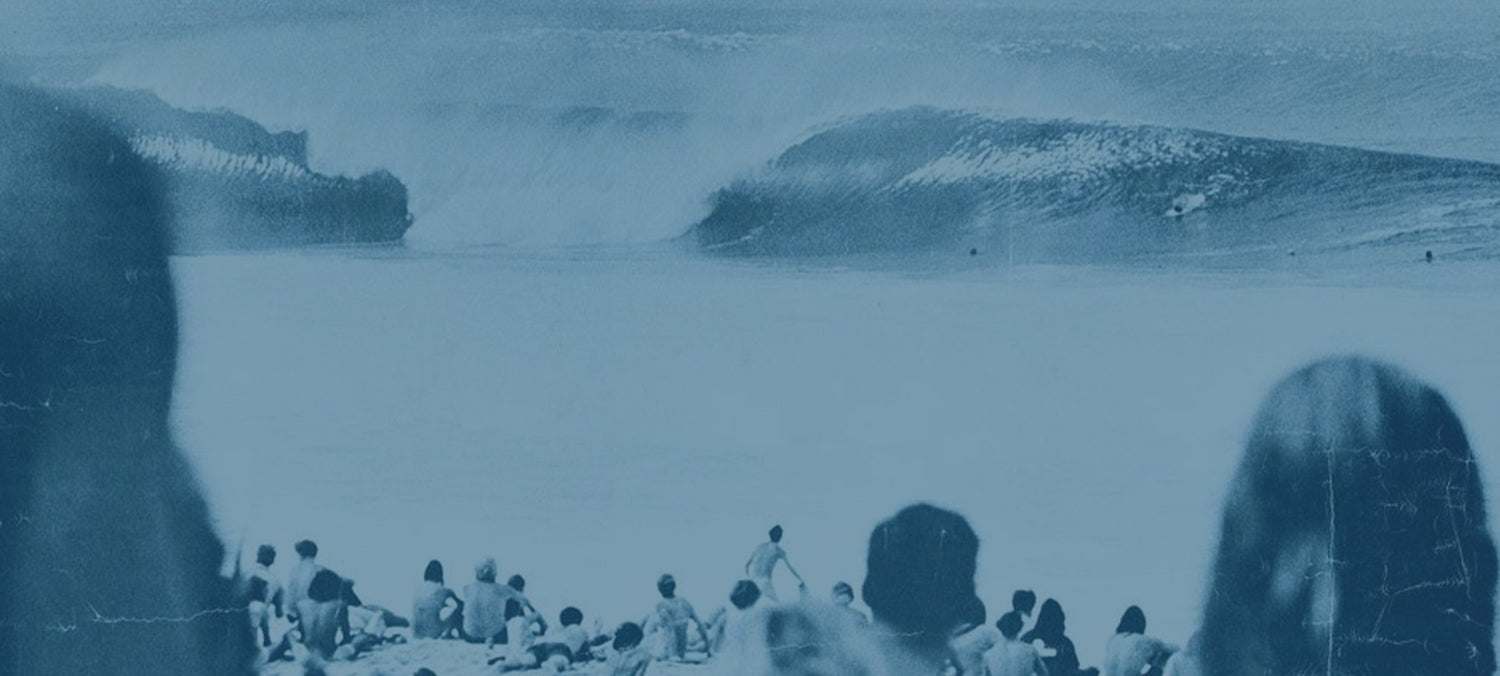 1970's Hawaii
One of the very best surfers of that era Hawaiian Jeff Hakman signs on as the Golden Breed front man. The Golden Breed Hawaiian Expression Session series was launched with the best of the best surfers handpicked by Hakman. It was there on the North shore of Hawaii that the legend of the Good Karma Party was born.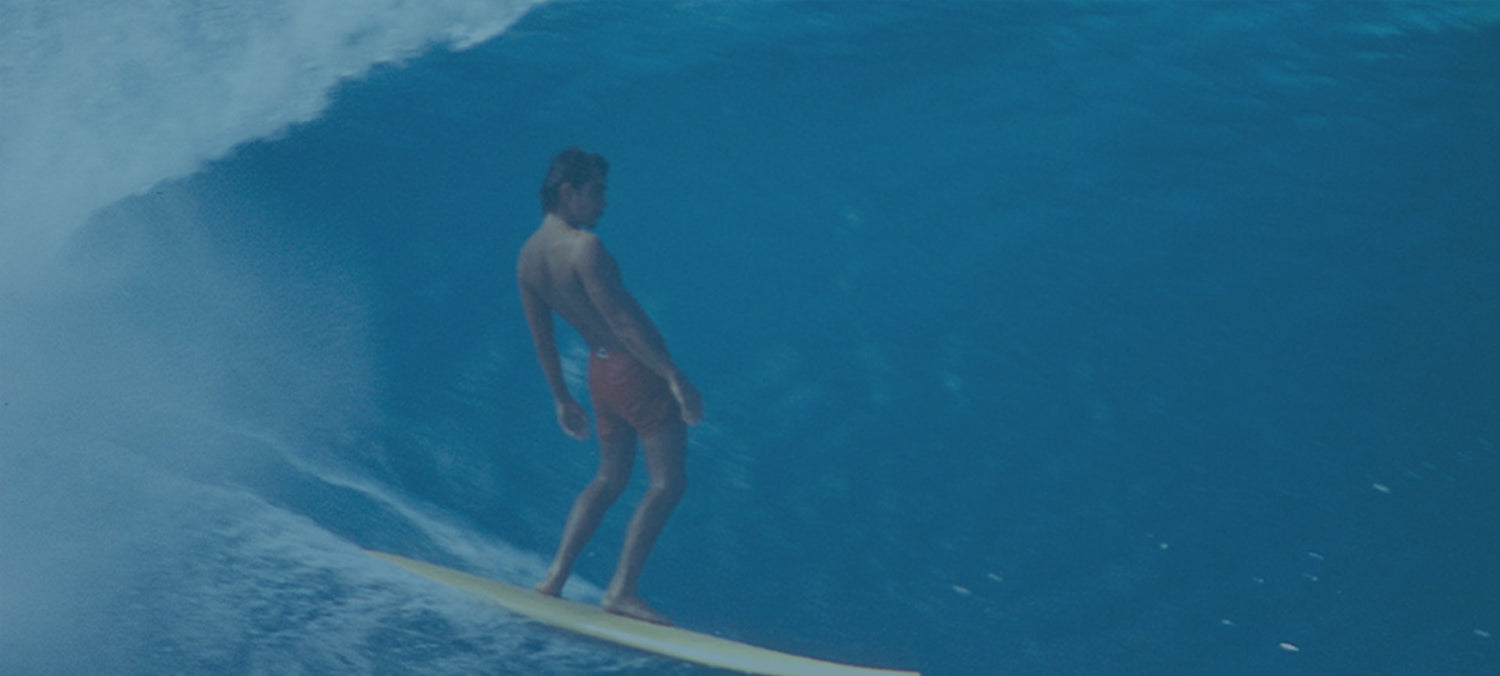 1970's
Gerry Lopez
Banzai Pipeline. Gerry Lopez was another iconic surfer of that era on the Golden Breed Team! Gerry Lopez is widely considered one of the most influential Zen like Surfers to ever grace the face of a wave.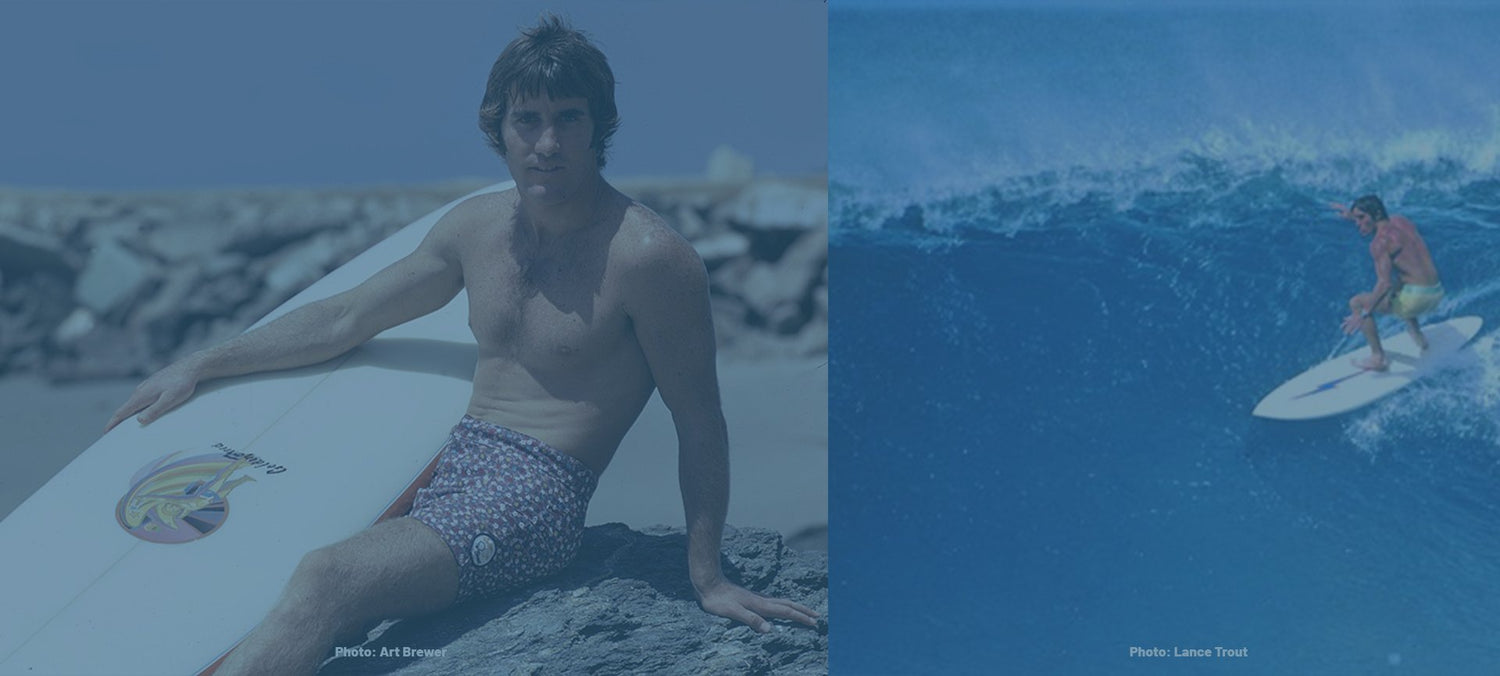 1970's
Jeff Hakman
Jeff Hakman was the man to beat through the 70's. Taking out countless events such as the Duke in 70' and 71' along with the inaugural Pipe Master in 71' just to name a few. After his time with the Golden Breed team Hakman went on to own the license for Quiksilver USA. Now to 2017 where he was inducted as the 2017 Surf Pioneer for his talents in the water and within business.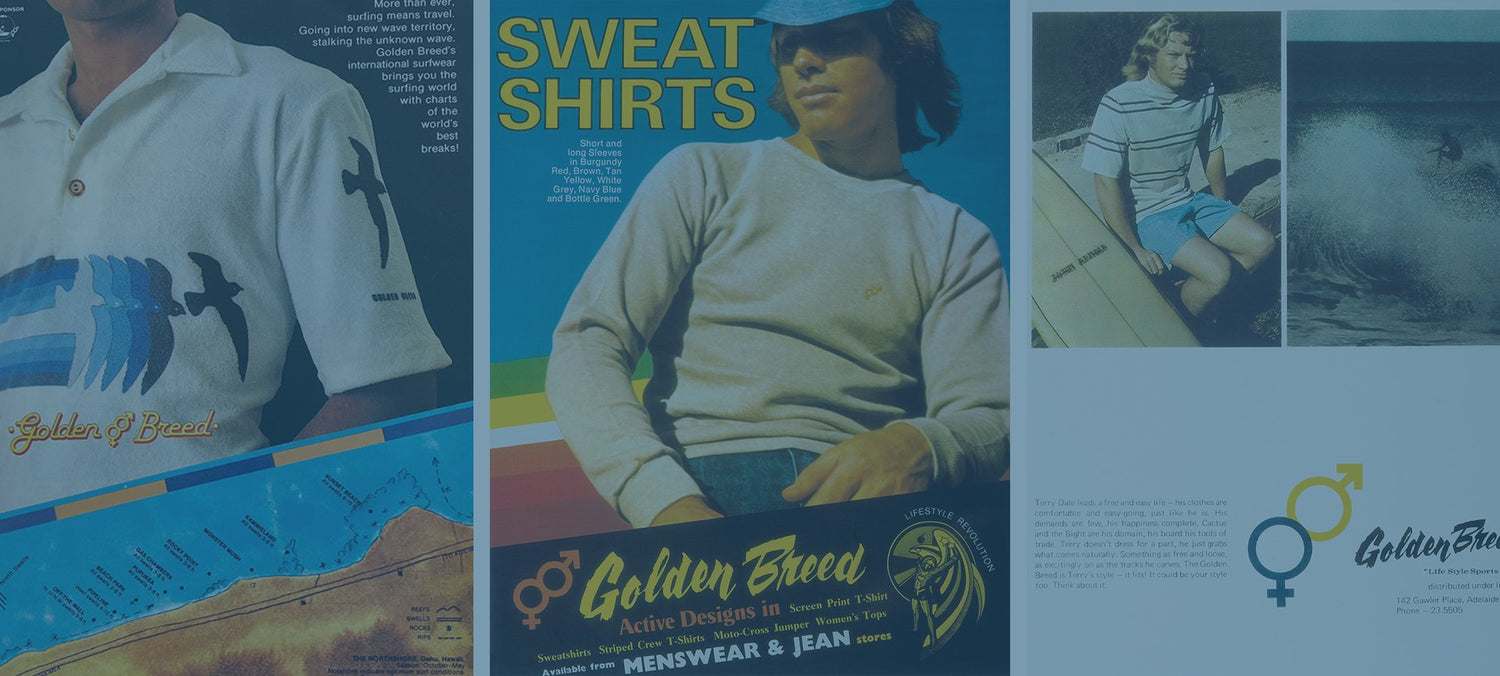 1970's
Australia
John Arnold lays the foundations of Golden Breed's massively successful launch into the Australia retail landscape. No-one could imagine just how fast the Golden Breed brand would grow and John Arnold opened two large apparel factories in South Australia to keep pace with the demand.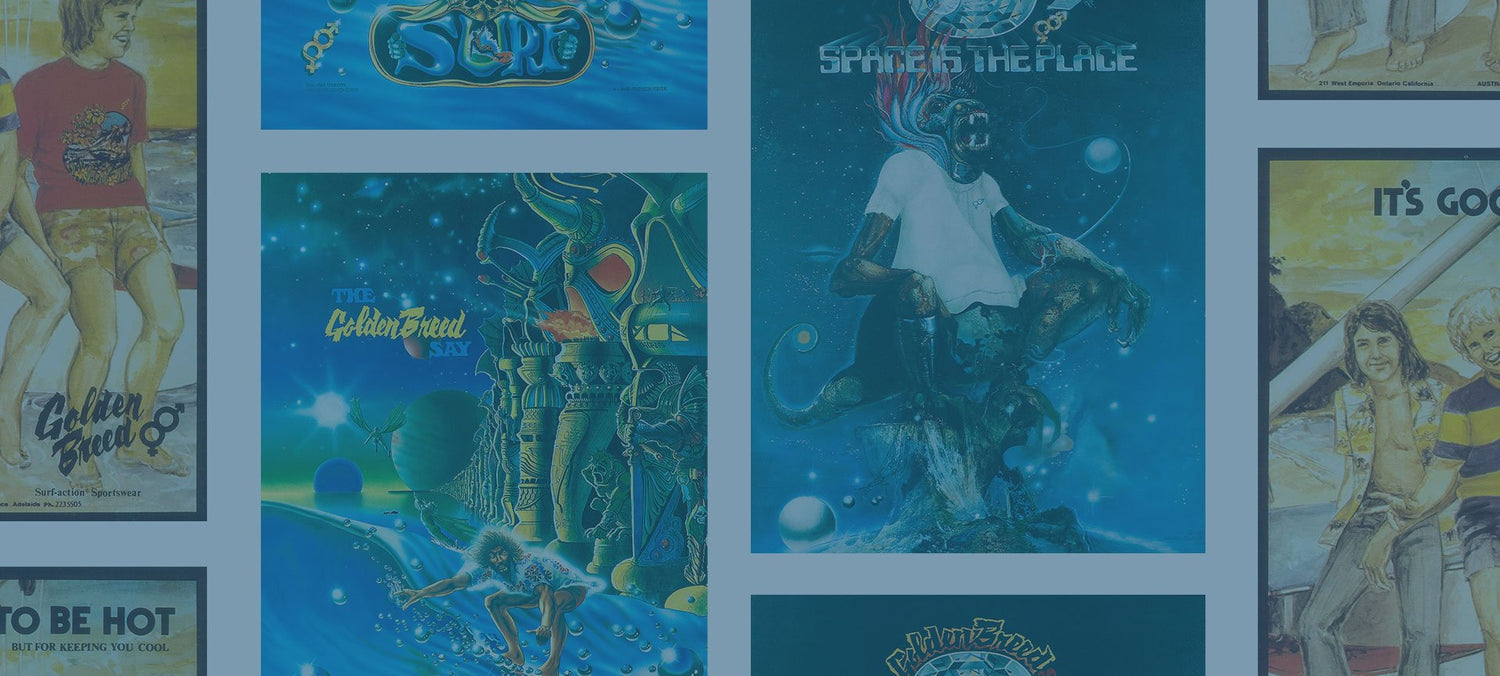 Early
1970's
The Golden Breed poster series created by Peter Ledger became the prized tear-outs of every key surf magazine. Just about every kid in Australia had at least one if not the whole series on their bedroom wall.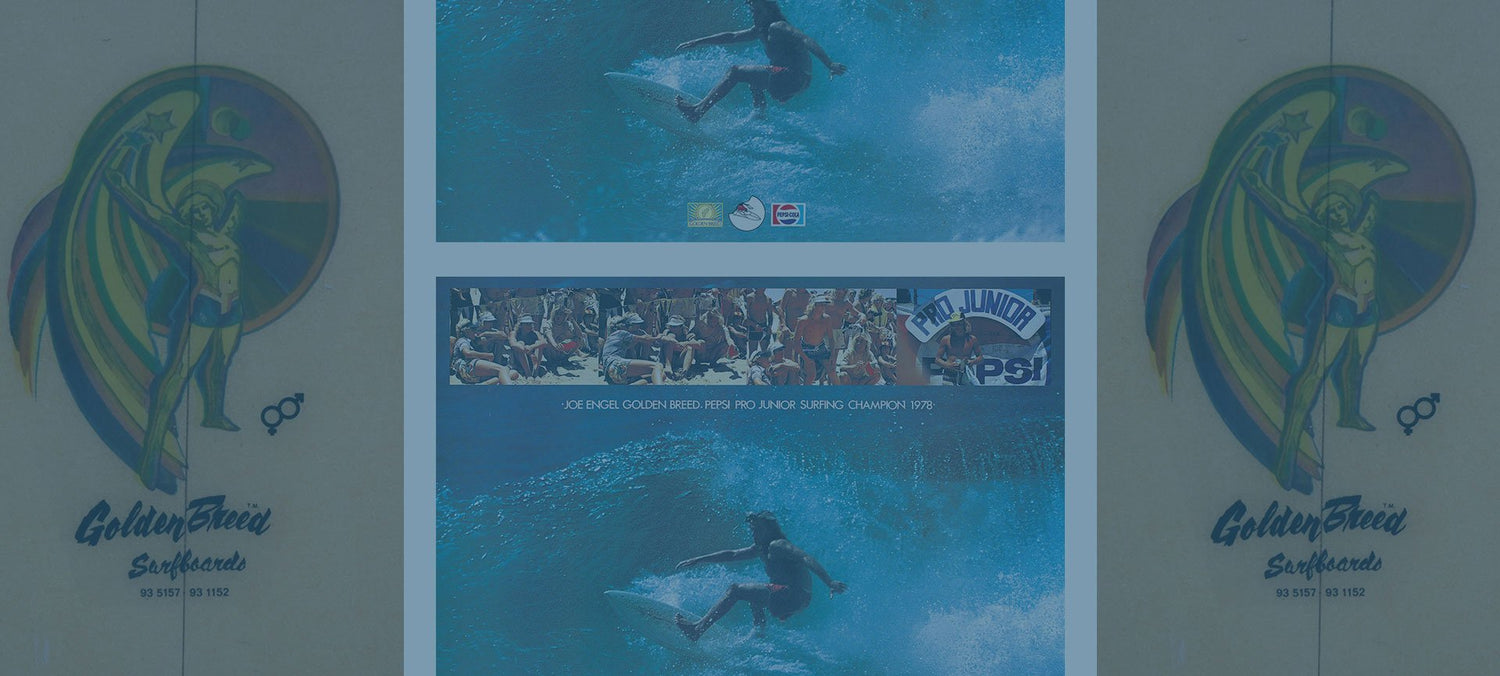 Early
1970's
Barry Bennett surfboards starts producing Golden Breed surf boards and skateboards from their highly regarded and longstanding factory in Brookvale NSW. The "flying man logo" and the factory phone number was on the boards.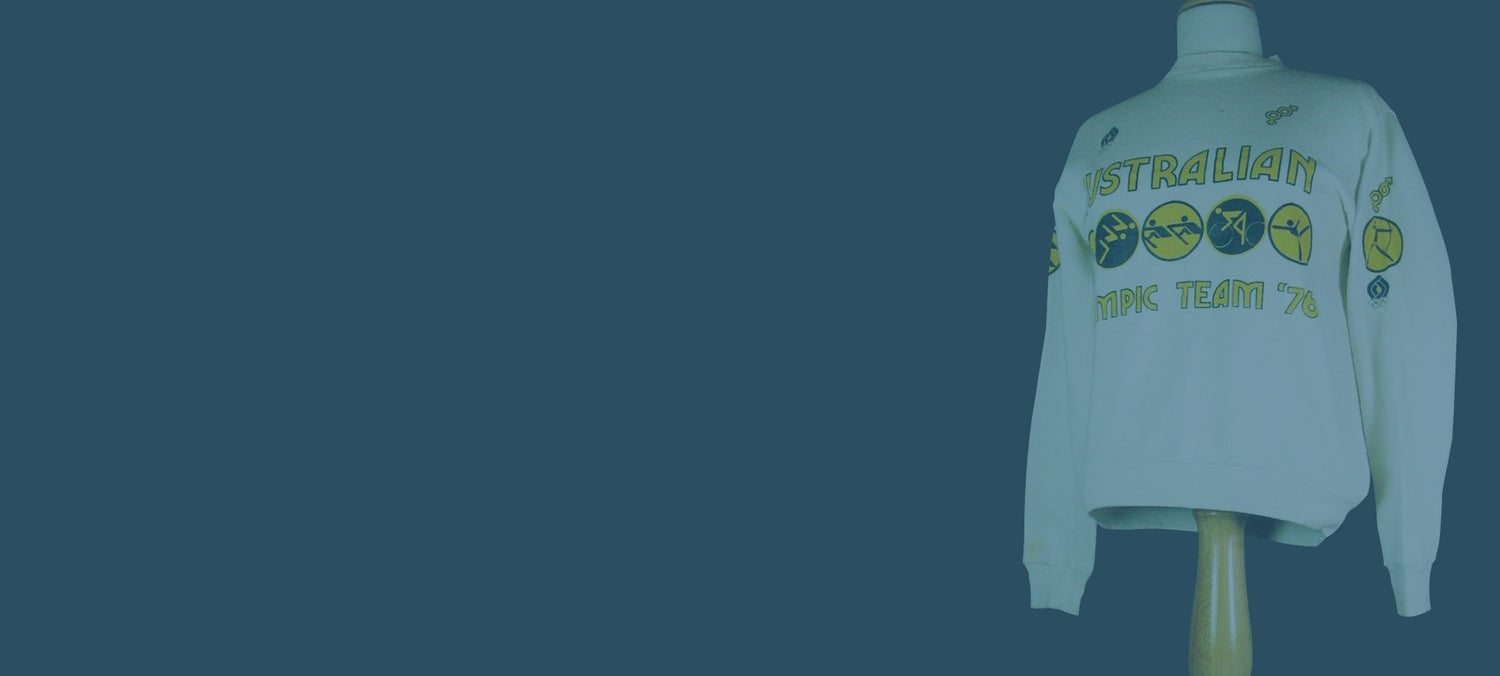 1976
Olympic Games
Golden Breed's popularity in Australia saw it create specific uniforms for Australian team members at the Montreal 1976 Olympic Games … very cool. This one pictured was for Shirley Strickland one of Australia's finest female athletes of all time who was a coach at the games.
Early 70's
Skate Era
The Golden Breed brand was a big player in the formation of the skating subculture from California to Australia. Golden Breed skateboards from that era are now hugely collectible and fetch big bucks.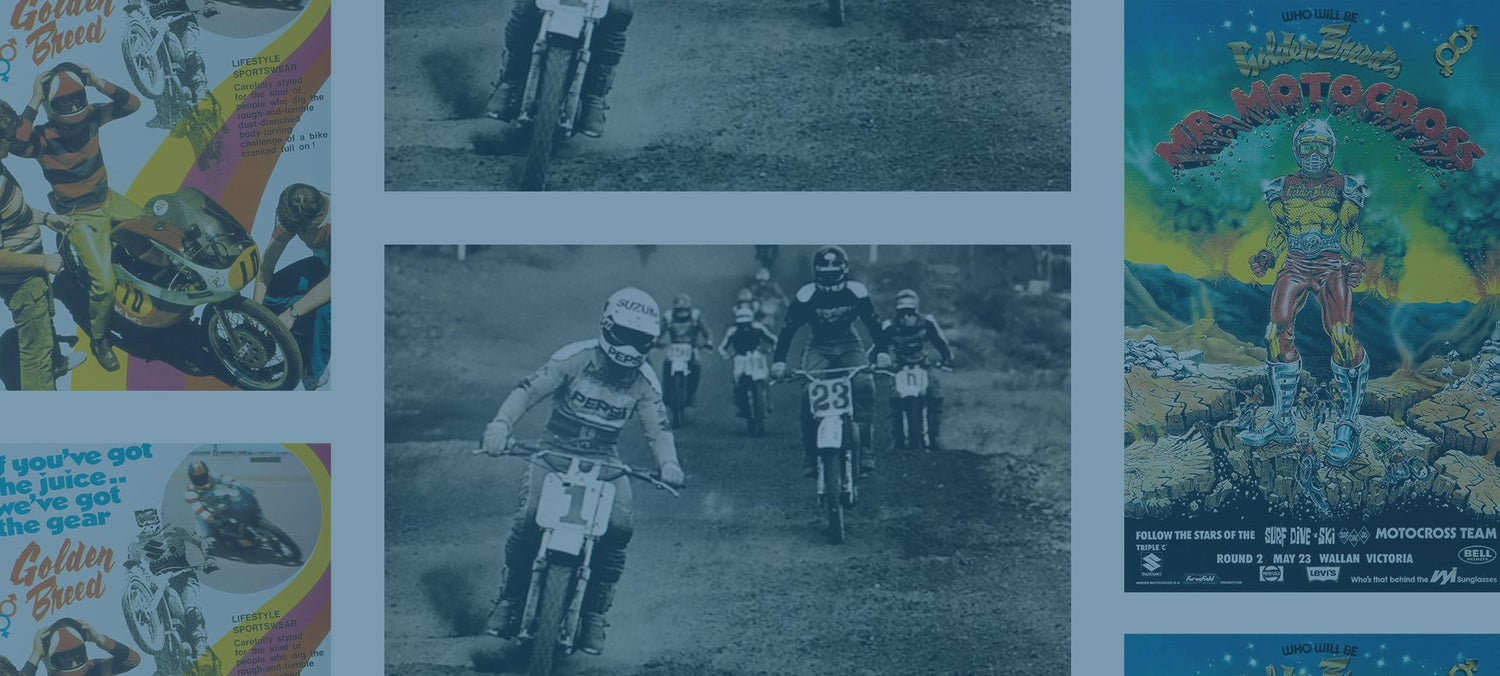 70's
Mr Motorcross
Golden Breed's presence went well beyond surfing. It also sponsored events and had team-riders in all the extreme sports of that time – especially big in Skateboarding , Motocross and Snow Skiing.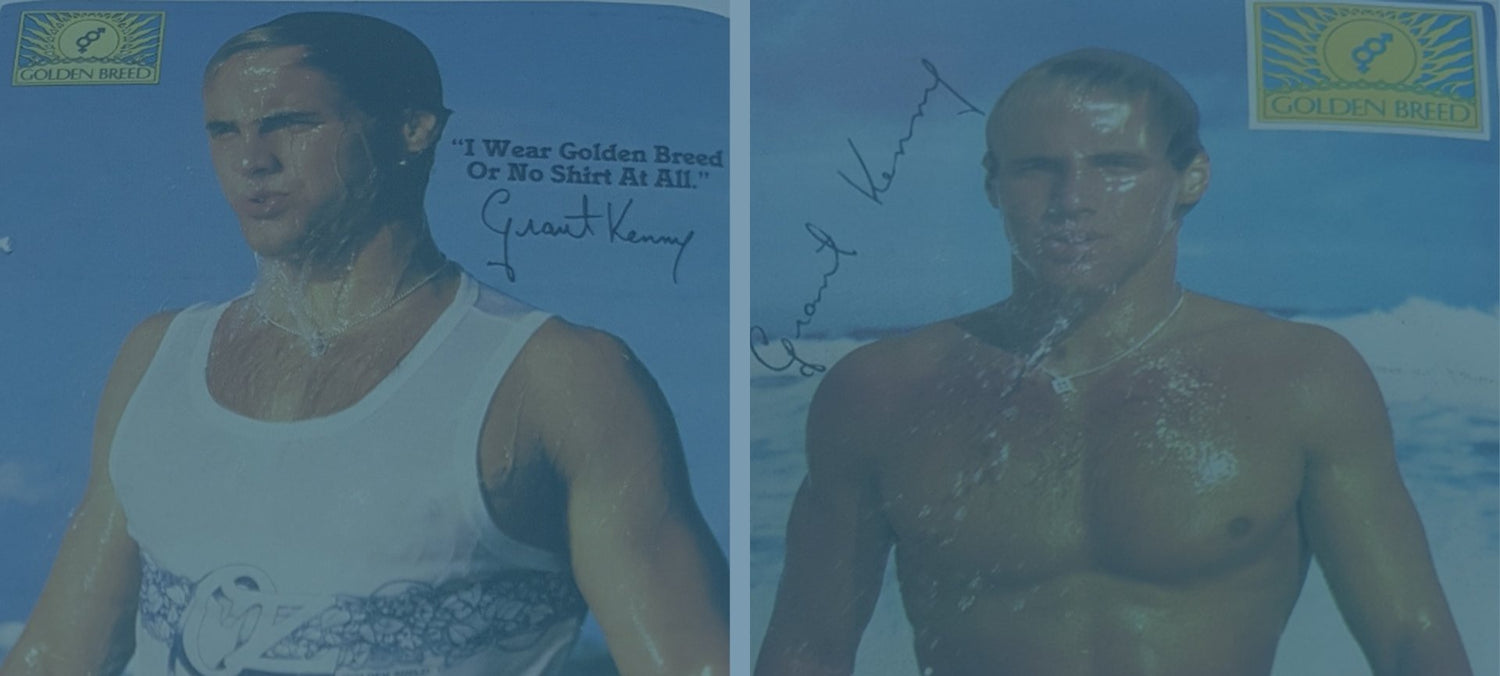 1980's
Golden Breed
Golden Breed signs up legendary Iron Man and Lifesaver Grant Kenny. The slogan should still stand … "I wear Golden Breed … or NO SHIRT AT ALL!". Kenny made headlines in 1980, as a 16 year old, he won both the Australian Junior and Open Iron Man Championships on the same day! Kenny went on to dominate the Iron Man Series and became an Australian household name.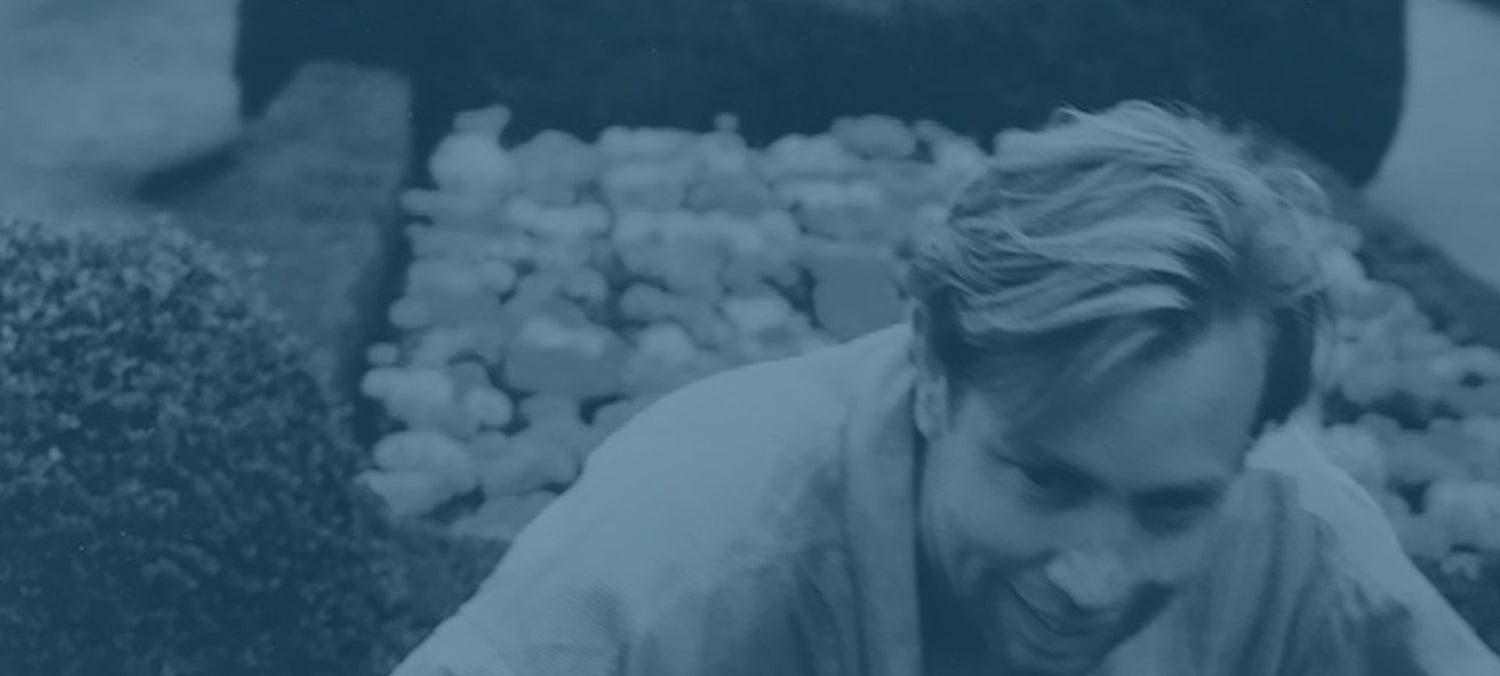 1999
The Golden Breed brand and its various trademarks are purchased by Nick van de Merwe. Nick left High School in 1978 to become a global ski and surf bum but by 1984 his party was over and he joined Pacific Dunlop. After 15 wonderful years there ,working for brands like Holeproof and Everlast this rag trader decided it was time to go it alone. Nick as a teenager ended up in Bali 1975 where he bought his surfboard off none other than Hawaiian Randy Rarick.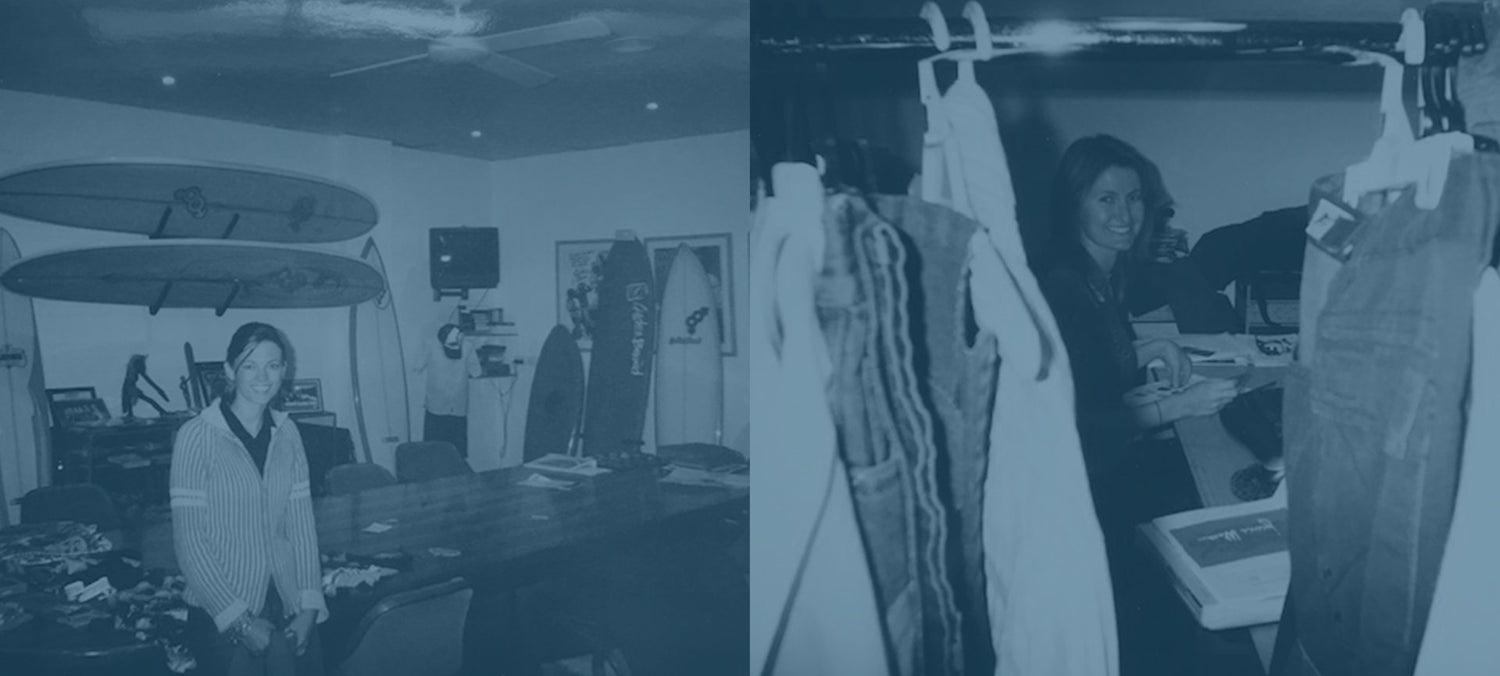 Early
2000's
In the early 2000's the Golden Breed brand was once again reborn. Like a phoenix rising from the ashes Golden Breed assembled an all new team and found its feet with a focus on the gathering might in the resurgence of longboarding.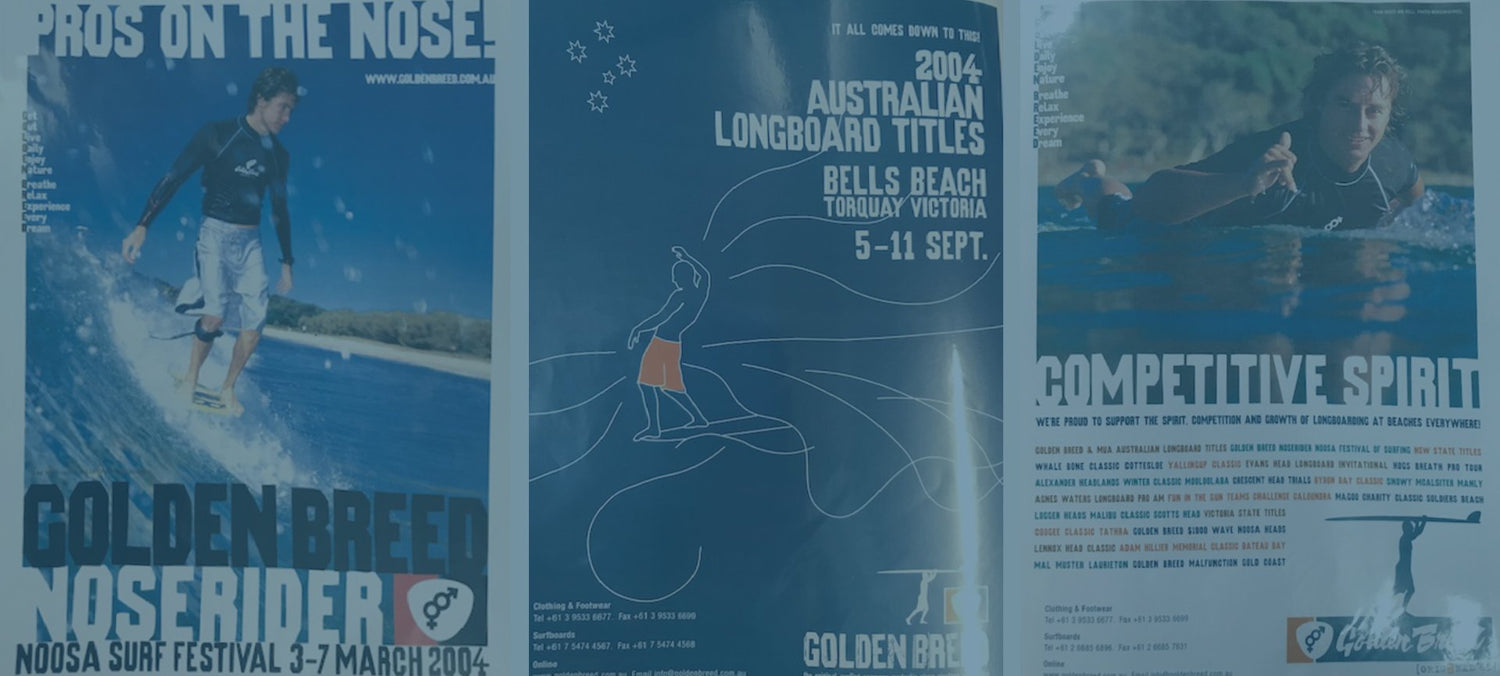 2000's
Sponsorships
Golden Breed's commitment to longboarding events all over Australia sees their major involvement with just about every key event in the country. Golden Breed also becomes the longest continuous sponsor of Australia's favourite surfing competition; The Noosa Festival of Surfing. With the Golden Breed Noserider Division being the major draw card.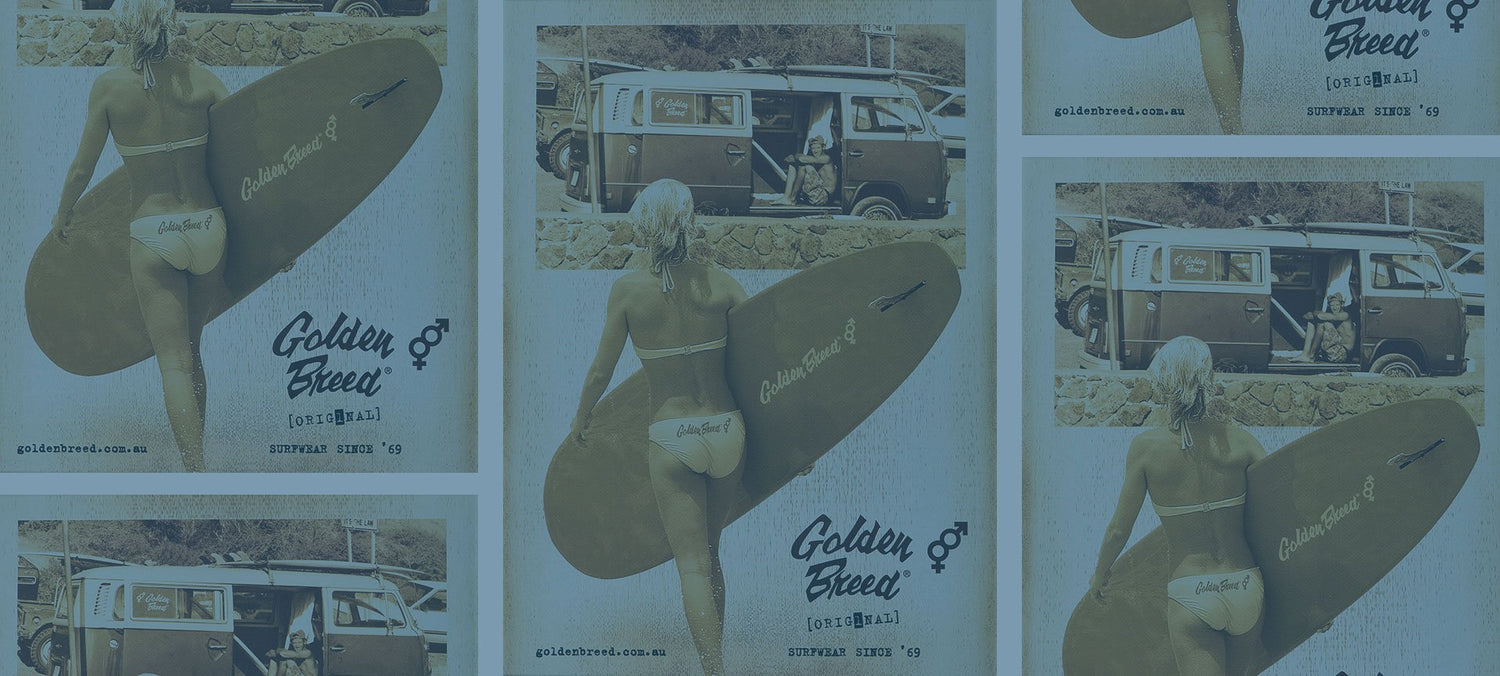 Late
2000's
Golden Breed's outdoor Billboard campaign hit the spot with this awesome shot. The Gold Coast highway in Broadbeach has never been the same! Golden Breed also dreamed up a heap of great creatives that were splurged through the best longboard mags in the country.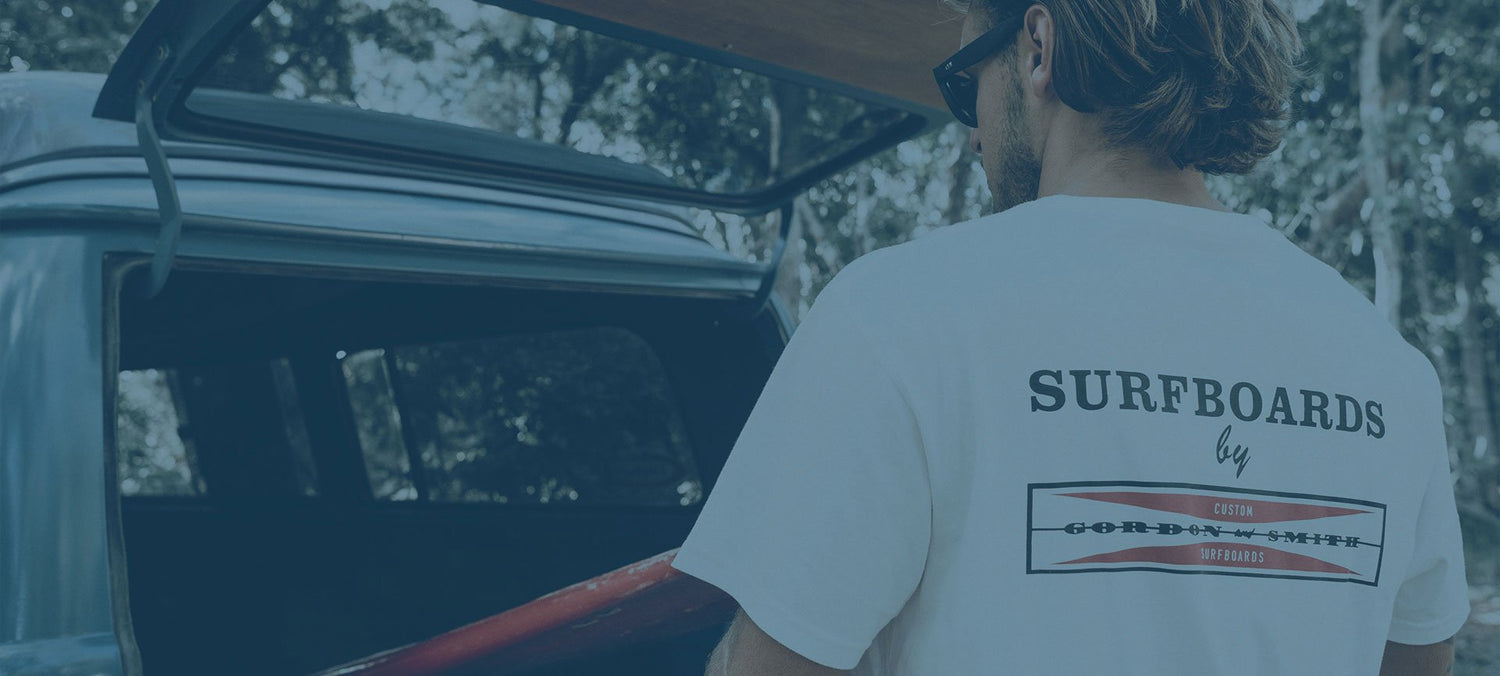 Gordon & Smith
In terms of legendary surf and skate trademarks they don't come much better than G&S. Larry Gordon and Floyd Smith forged a close friendship in the mid 1950's while surfing together. This led to the creation of a surfboard company which would become an iconic brand with worldwide recognition. In 1965 Floyd moved to Australia to start Gordon and Smith down under. When Floyd returned to the USA a few years later he sold the trademarks to Dave Wilson for Australia and New Zealand only. Dave Wilson and his family (including longboard gun Dane Wilson) were the successful custodians of the Gordon and Smith action down under for decades. Golden Breed made the acquisition in late 2015 after a long friendship with the Wilson family.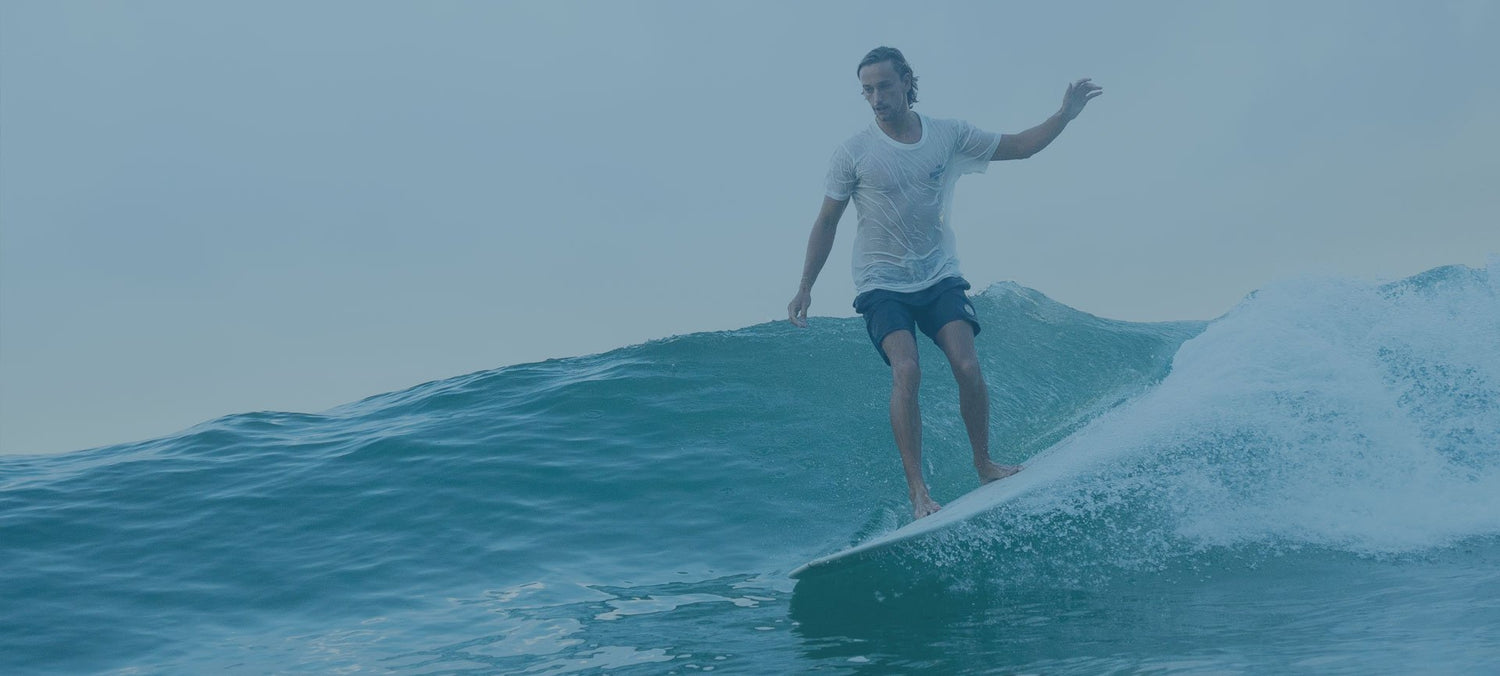 2020
Golden Breed, as Australian owned surf company, is now pretty much a rare seagull, as full ownership of the modern day "big three" falls into the hands of various overseas interests. The Covid pandemic of 2020 has been a shocking development and a major setback for humanity across the globe. We remain optimistic, we live in compassion and hope of much better times ahead. STAY SAFE, keep smiling and of course keep SURFING :)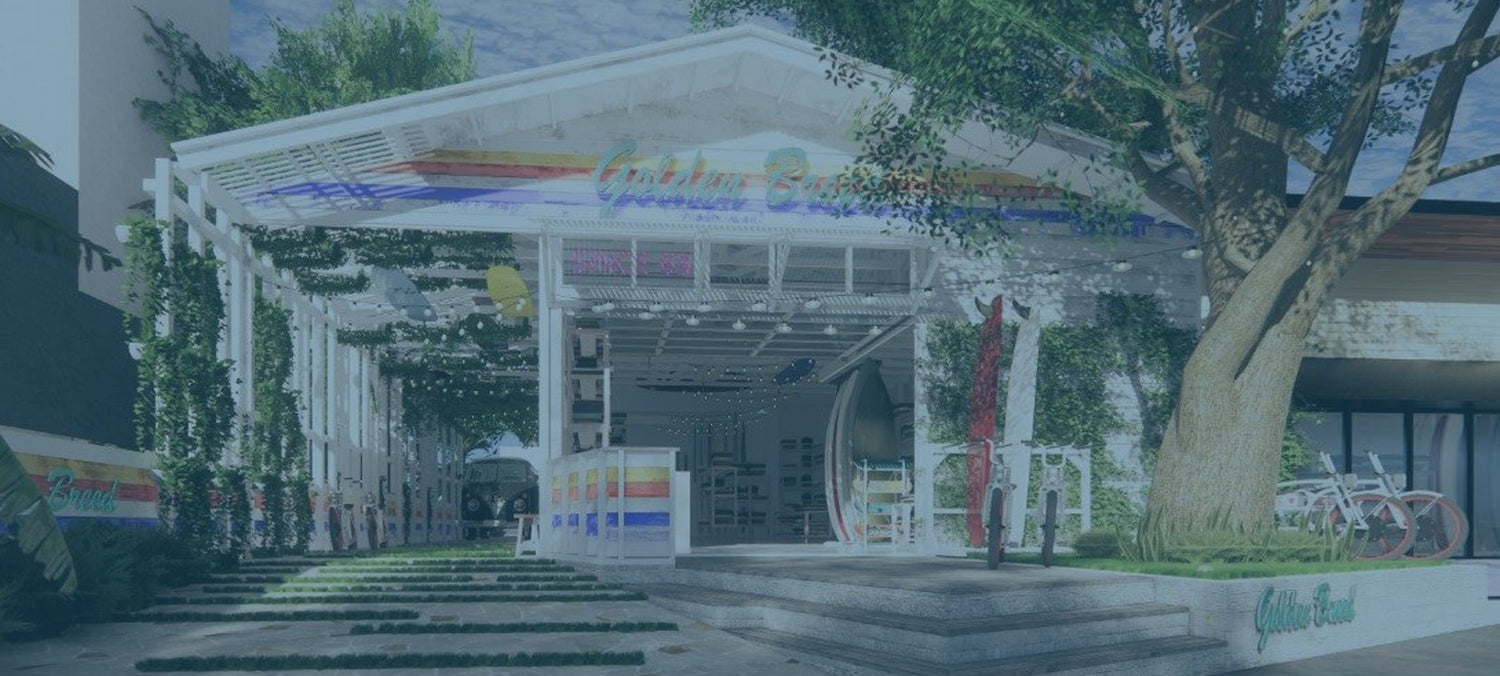 2021
Well 2021 is turning out to be not much chop! In fact it's turning out to be worse than 2020! We've battled with lockdowns, government enforced restrictions, being located in tourist towns with no tourists - you name it. Time to turn that frown upside down - here are some artist impressions of our new flagship store planned for Noosa. It's been coined the "TEMPLE OF STOKE" by the local NOOSA TODAY roving legend and reporter Phil Jarratt. We will keep you posted as it will be built on our current site at 13 Noosa drive, Noosa Heads.